The company now boasts a total of approximately 4,500 contributing employees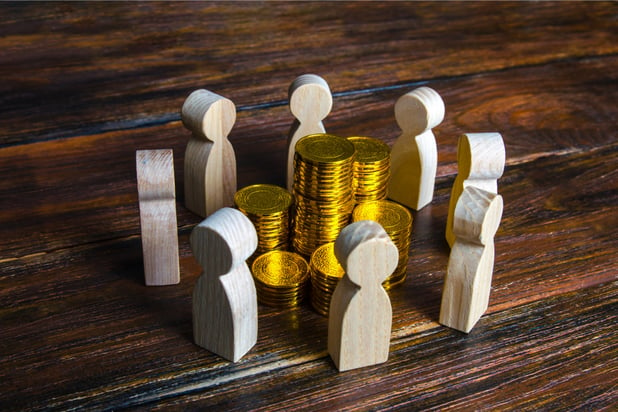 Insurance news
Written by Ryan Smith
Howden has announced that 1,000 of its employees have invested in the company for the first time through its 2023 Internal Stock Offering (ISO) plan.
This brings the total number of Howden shareholders to about 4,500, in 35 of the 50 countries in which the company operates. The company said employee shareholders represent Howden's largest shareholder group.
Howden is the fifth largest employee-owned company in the UK.
Houdin also announced that General Atlantic is celebrating 10 years as an investor, while Caisse de dépôt et placement du Québec (CDPQ) has been an investor for five years. After adding HgCapital to Howden's panel of partners in 2021 as part of its acquisition of A-Plan Group, the three outside investors committed to continue investing in Howden for another seven years.
They each own 22% of Howden, and all three have invested additional cash as part of the company that recently announced £1 billion (about $1.23 billion) in additional capital for new investment.
This year's ISO scheme also saw the Howden charity receive £1.8m from the share sale, which it will use for more charitable work including protecting people from the social and economic impacts of climate change.
"Employees from two-thirds of our existing country sites participated in ISO this year, and 43% of the investors were from outside the UK," said Will Plummer, Howden's chief legal and corporate officer. "We've had investors from Ireland to Indonesia and Sweden to Singapore, which shows the broad, international appeal of our property scheme. It's very important to us that ISO be accessible to the many of our employees who want to be involved, where that's allowed. I'm very proud The fact that 1,000 employees have joined as new shareholders this year has helped build on the success of our business."
"The share scheme embodies our founding principles of friendship, trust, independence and the freedom to build a business that is owned and led by the people who work in it," said David Howden, CEO of The Howden Group. "Our unique capital model and employee ownership is a key differentiator for us in attracting the best entrepreneurial talent in the market and partnering with culturally aligned companies to drive sustainable growth. Since the company was founded in 1994, we have invested our profits back into the business, rather than paying a dividend. profits, and we'll continue to do so to build the business over the next 29 years."
Do you have something to say about this story? Let us know in the comments below.
Keep up with the latest news and events
Join our mailing list, it's free!