A study reveals that the industry is lagging behind when it comes to serving existing customers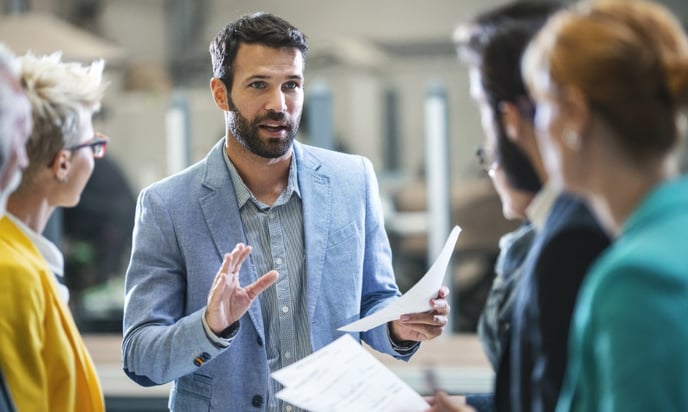 Drastic interest rate increases in the property and casualty insurance sector have spurred a record volume of customers to search for new quotes and switch carriers.
While insurance companies have done a good job of meeting the needs of these shoppers through digital channels, they lag behind in serving existing customers digitally, according to a new study from J.D. Power.
The study comes after another survey conducted by the company showed a similar increase in shopping among auto insurance customers.
"The industry is experiencing historic levels of customer change right now, which highlights the critical role an insurer's digital channels play in not only attracting new customers, but also in acquiring them, and in retaining existing customers," said Stephen Credson, Senior Director. From JD Power's Insurance Business Intelligence. When it comes to shopping around, insurance companies are starting to get the formula right – but they still lag behind best-in-class offerings in other industries like banks and airlines when it comes to serving existing customers. That should become a focal point if insurers really want to build lifetime customer value."
The US Insurance Digital Experience Study conducted by JD Power assessed digital consumer experiences of both quote shoppers and existing customers performing typical policy service activities. It evaluated the functional aspects of desktop, mobile web, and mobile apps based on four factors: ease of navigation, speed, visual appeal, and information/content.
The study was conducted in collaboration with Corporate Insight, a company that provides corporate intelligence and user experience research services.
"The last thing most insurers want to do is call the carrier for help with basic account servicing questions and procedures," said Michael Ellison, president of Corporate Insight. "Increasingly, the usability and accessibility of a carrier's digital solutions plays a huge role in attracting new customers and retaining existing ones."
The main findings of the study include:
The shopping experience has improved, but there's still a long way to go digitally: Overall customer satisfaction with the P&C insurance digital shopping experience is only 521 on a 1,000-point scale. That's 22 points higher than a year ago, but compared with satisfaction scores for digital shopping tools in other industries like banks and airlines, the insurance sector has a long way to go.

Satisfaction with the digital service falls as follows: Overall customer satisfaction with the digital service experience was 702, down three points from last year. Satisfaction scores were lower when customers couldn't find information on the insurance company's website and had to call the insurance company — which happened 42% of the time, the survey reported.

Huge variance in application performance: The study found significant gaps in mobile app performance when it came to account service. The average satisfaction score among the top 25% of customers using a mobile app was 872 – significantly higher than other channels. However, satisfaction among the bottom 25% was only 567.

Traditional carriers outperform insurers on digital services and shopping: Overall customer satisfaction with both digital account services and shopping was slightly higher for traditional insurance companies than for in-house insurance brands. While insurers performed better on the "research policy information" measure, traditional carriers performed as well or better on all other measures.
Study rankings
Amica ranks highest in the services sector with a score of 735, followed by GEICO (731) and Progressive (722).
American Family ranks first in the shopping segment with a score of 549, followed by Farmers (548) and AAA (543).
Keep up with the latest news and events
Join our mailing list, it's free!