"For small businesses, process automation can support your team members, prevent burnout, and streamline internal processes to increase revenue and productivity." says Kathryn Schwartz, financial editor at Crediful. Trends and predictions for 2023 include RPA tool integration, hyperautomation, and process simulation.
All over the world, automation is rapidly adapting to the needs of banking, technology and IT businesses. In this sense, to meet changing customer needs and rising costs, the demand for automation in business (including improved machine learning and low-code programming tools) is increasing rapidly.
Read more about how your small business can implement intelligent automation and what to look out for in 2023.
Intelligent Automation (IA) Trends in 2023
With 80% of marketers seeing their leads grow after using automation software, it's fair to say that process automation is changing the way businesses operate and manage their workforce.
We can also expect major advances in new automation software that will support workers and improve the employee experience. In addition to improving employee satisfaction, new automation processes and software products promise to streamline communication, boost productivity, and reduce costs.
In the next few years, we will see a huge shift in how small businesses benefit from automation software. Even now, in order to maximize their investment, entrepreneurs planning to form an LLC should consider the latest intelligent automation trends and predictions.
1. Automated customer service
Live chat is already an essential element that customers expect from almost every business. Many customers do not have time to wait 24 hours for a company's response. While not a new concept, new elements like voice chat assistants and keyword recognition are changing the future of automated customer service.
Today, there are a variety of chatbots for different businesses, including:
Linguistically based chatbots
Voice-activated chatbots
Chatbots powered by machine learning
Hybrid chatbots.
Consider your customer base and employees before choosing which automation services are right for your business. Then… experiment with automation technologies to see if they resonate with your target audience!
2. Minimal coding technology
Low-code software requires minimal effort to generate applications and processes. The absence of a complex coding language means that inexperienced users can easily create applications. Employees and business owners can create and modify processes without the need for experienced IT professionals.
Some of the benefits of low-code and no-code automation software include:
Accessibility for all skill levels
Improved scalability
Convenient systems and templates
Easy integration.
Because business owners can maintain control (by developing applications in less time than conventional coding methods allow), it's no surprise that low-code and no-code technologies are becoming increasingly popular among small enterprises trying to scale their operations.
3. Hyperautomation
Hyperautomation is the process of automating and simplifying as many tasks as possible in a business. Essentially, hyperautomation tools allow companies to connect with customers and provide answers without spending money on human labor.
With young consumers accustomed to common hyperautomation tools and techniques, and businesses under pressure to deliver products and services efficiently and on time, it's easy to see why hyperautomation is a hot trend in 2023!
The introduction of hyperautomation technologies can change the way businesses operate:
Customer support software and chatbots
Process management tools
Workflow automation software
Obtaining the process.
How Automation Can Help Small Businesses
Automation tools do not make mistakes and do not crash when working in the spotlight! With this in mind, digital solutions are perfect for companies that need to reduce costs and maximize return on investment (ROI).
For example, automated accounting tools provide accurate, real-time reporting and allow business owners to track and manage expenses.
"Machines can complete tasks and make decisions in a fraction of the time it takes a human," claims Kathryn Schwartz. "Automated tools can greatly improve financial management and marketing by scheduling payments, social media posts and promotional emails. By streamlining business operations and thereby saving money, small businesses can benefit from these tools.
"Automation software is affordable and affordable for small businesses looking to focus on growing their business – the latest automation innovations can truly transform the way you operate."
The case for adopting automation as an entrepreneur
IA is a valuable tool for freeing employees from repetitive tasks and allowing them to focus on more complex tasks. Thus, small businesses must implement automation processes to keep up with customer demands and improve productivity.
Currently, the main benefits of automation for small businesses include:
Minimizing risk and reducing human error
Increasing productivity and efficiency
Improving employee satisfaction
cost reduction.
So SMEs need to jump on the bandwagon of automation or risk being left in the dust by their competitors!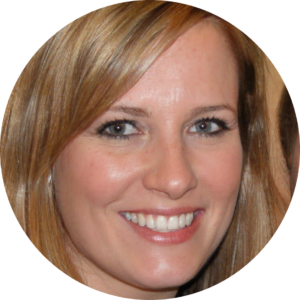 Kathryn Schwartz is a marketing and e-commerce specialist who helps brands increase revenue and take their business to the next level.