This post is part of a series sponsored by IAT Insurance Group.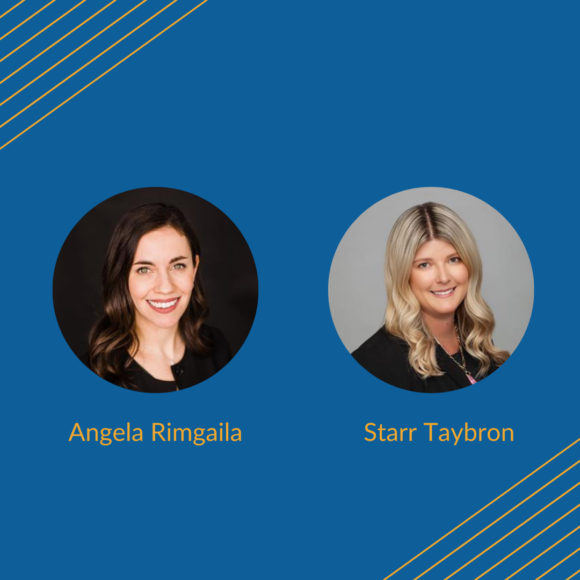 Women make up nearly 60% of the workforce in the insurance industry.[1] However, a successful insurance career varies from person to person. Meet two IAT team members with unique backgrounds, each building successful careers in insurance: Angela Remjela and Starr Typron.
As a college student in the middle of the Great Recession of 2008, Angela Rimjila She was drawn to the idea of ​​a career in which she could expand her professional network, find leadership opportunities and have a solid career after graduation. The insurance program at Temple University promoted 100% employment, so Angela chose to major in risk management and insurance and join Gamma Iota Sigma, a professional fraternity in the insurance industry. She is now Assistant Vice President for Administrative Responsibility at the Institute of Applied Technology.
"There are many professional organizations and networking groups that helped me build a network in the industry at a young age," said Rimjila. Insurance is an important part of the economy. It helps the world navigate and is not going away. I know I will always have a job and that is very comforting. The industry gets a bad rap, but we keep people in business, help them through disastrous times in life, and keep people employed."
In 2022, Angela has been honored as a rising star by American insurance business Recognizing rising professionals making their mark in the industry under the age of 35.
Star Typron She also spent her time at Michigan State looking for a job that offered leadership opportunities. After graduating from college, Tybron began her law enforcement career with the US Marshals and eventually became her chief probation and parole officer at the age of 27. At the top of her career when most officers retire, Tybron accepts a position as an investigator in the Special Investigation Unit (SIU) at the Institute of Applied Technology. She later led the unit as an AVP and was honored as a Break-Out Award Winner in 2019 by Business insurance Honoring the next generation of insurance industry leaders. Today, Tybron is the Vice President of Automotive/Accident Operations.
"For me, it's about justice. I've actively investigated people who have committed theft, arson, and insurance fraud, and I love being able to do the right thing by people who trust us to protect them," Tybron said. "Whatever your passion, you can That you find in the insurance industry. If you start with insurance, you will be able to see other divisions, different situations that may keep you interested in a long-term path to growth. Insurance is always evolving, and there is always room for innovation."
To learn more about job opportunities in the insurance field at the Institute of Applied Technology, click here to view our job vacancies.
---
Written by Angela Rimjila and Star Typron
---
[1] US Bureau of Labor Statistics "Labor Force Statistics from Current Population Survey," 2021.
Top insurance news, in your inbox every business day.
Get the trusted newsletter from the insurance industry